MrMp
biography
Reaxion, straight from the United Kingdom is fresh onto the producing scene, having only been producing tracks since early 2008. As a TV production graduate, Reaxion has swapped visual images to portray his love of hard hitting drum and bass. Having spent his student days raving it out at every drum and bass night he could get his hands on, Reaxion is now on a mission to conquer the scene and is taking no prisoners and has signed to Wreked Records and Kill|Inc.
www.myspace.com/reaxiondnb
1

November 6th, 2008 + 5:11 PM
·

MrMp
hey guys, could really do with your help. need as much people as poss to go
www.back2you.co.uk
and vote for me (Vendetta) undere the dj ss black contest.
it only takes a second and all you gota do is enter your email (it says it will send u a activation email, but it DOESNT. all you gotta do is re enter ur email
) this would really be helping out ssooo much
Thanks in advance for all yous that make the vote!
MrMp (Vendetta)
3

September 11th, 2008 + 8:09 PM
·

MrMp
this is my latest song, been having trouble with getting it to sound right and not get to repeative and boring but its been hard. managed to get it to 5 mins but please let me know what you think. i think u defo have to wait for the drop to get the song to grow on you. i think even none dnb likers could go for this one. have a listen and let me know what ya think
0

August 28th, 2008 + 5:08 PM
·

MrMp
i decided to try and make this song harder.... but if had a hard time getting this song right, i could really do with some more opinions etc

Cheers
1

August 17th, 2008 + 1:08 PM
·

MrMp
yet another song for a remix contest. this one i really have hope for. but i wanna know if you agree. thinking about paying to get this one pro mastered when and if i get the actual idea of the song right. does anything need added? maybe bring a lead synth in?? anything to be taken away? or start from stratch?? give your thoughts people

cheers
5

August 13th, 2008 + 5:08 PM
·

MrMp
another remix i made for a contest. let me know what ya think??

Cheers
Alias:
MrMp

Status: Offline
Threads:
17
Posts:
52
Songs:
15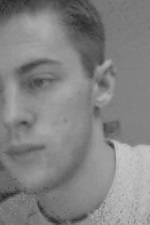 Joined: August 28th, 2006
Last login: July 26th, 2010
My Messengers
| | |
| --- | --- |
| AIM: | reaxiondnb |
| ICQ: | n/a |
| Skype: | n/a |